Embracing transformation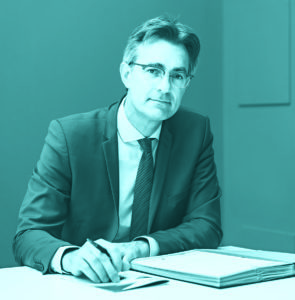 The COVID-19 health crisis has confirmed the resilience of the INSA model, which seeks to build a community around its core values: solidarity, embracing diversity, and academic excellence. We will sustain the extensive commitments we have made, with the determination to fundamentally transform the educational offer and the training-research synergy centered on unifying societal challenges. This challenge can only be met with a renewed, hands-on support from the State that allows for greater institutional autonomy.
The year 2020 has consolidated our transformation ambitions (ecological, digital and social) which will involve our engineering and doctoral programs, as well as our research and support services. This ambitious vision will be fueled by the INSA 2040 Prospective process–developed in tandem with all staff members, users and partners of INSA Toulouse–and will bring forth a concrete direction in the first half of 2021.
This past year has also led us to redefine the priorities and organization of our operations and activities. We must make important decisions, focusing our attention on the quality of working life and the quality of our educational and research model.
This will undoubtedly be a starting point for ushering a renewed vitality into the heart of the INSA Group and the Université Fédérale de Toulouse.
Bertrand Raquet
Director
An institute of higher education and research
The Institut National des Sciences Appliquées de Toulouse, a multidisciplinary and international engineering institute reputed for the excellence of its 5-year educational program, is represented by more than 17,000 alumni across all economic sectors. INSA Toulouse is also known for the quality of its research, which ranges from fundamental research to technology transfer and addresses the major societal issues of the 21st century.
INSA TOULOUSE
539 engineering degree graduates
43 PhD graduates
50% of students living on campus
€67.6M: INSA's consolidated expenditures
681 staff members
By implementing their forward-looking approach, INSA Toulouse and the INSA Group wish to respond to the current major societal challenges. INSA Toulouse has identified 7 factors of change.
On November 26, 2020, the Regional Director of Dalkia Sud-Ouest, Valérie Patron, was elected President of the Board of Directors of INSA Toulouse for a three-year term.
The COVID-19 health crisis has confirmed the resilience of the INSA model, which is based on solidarity, embracing diversity, and academic excellence. We will sustain the extensive commitments we have made, with the determination to fundamentally transform the educational offer and the education-research synergy centered on unifying societal challenges.
Without being self-congratulatory but displaying full commitment instead, the INSA community rose to the day-to-day challenge of contributing to the national effort, ensuring the continuity of administrative and educational activities and part of its scientific research.
Educating the engineers of tomorrow
In 2020, distance learning was extensively adopted and the quality of our educational efforts was preserved. The health crisis has ultimately revealed a strong and committed INSA model, which seeks to build a community around its core values: solidarity, embracing diversity, and academic excellence.
INSA Toulouse has multiplied its initiatives and scenarios in order to offer all French and international students the best possible educational formats and methods in accordance with the different programs, talent pools and their specificities.
LIFELONG LEARNING
Lifelong learning addresses the desire to promote and transfer institutional teaching and research activities. It is intended both for current members of the workforce and for job seekers who wish to resume their studies or obtain recognition for their acquired experience.
Key figures
3,267 students enrolled
including 2,794 engineering students
37% female students
29% scholarship holders based on social criteria
23% international students
233 PhD students
In addition to the hybrid mode implemented in 2020, INSA Toulouse initiated a comprehensive transformation of its education programs centered on unifying societal challenges. New partners, think tanks (The Shift Project) and NGOs (Humanity & Inclusion, the ICRC, among others) have joined forces with the INSA Group and INSA Toulouse to accelerate this transformation.
INSA Toulouse and INP-ENSEEIHT have joined forces to offer a double engineering degree on the field of artificial intelligence. This program, offered as an apprenticeship, is consistent with the objectives of the ANITI project (Artificial and Natural Intelligence Toulouse Institute).
INSA is a laureate in three different fields: Mobility and intelligent transportation, Aerospace, and Construction and digital uses. These three projects are structured around a business sector of excellence corresponding to a national or regional economic priority supported by the community and private companies, and are funded for 10 years.
From fundamental to applied research
INSA Toulouse nurtures a strong synergy between education and research, as well as successful and fruitful collaborations with socio-economic partners.
The scientific strategy encompasses 5 issues and aims to tackle the major scientific, technological, environmental and societal challenges.
Within each research unit and under the leadership of the scientific directors, science is produced on a daily basis by bringing together teachers and research staff with researchers and teacher-researchers from other universities of the Université Fédérale de Toulouse Midi-Pyrénées and from other research organizations.
The management of the institution's research contracts is handled by an Industrial and Commercial Activities Department (SAIC) and by INSAVALOR, henceforth a subsidiary of INSA Lyon and INSA Toulouse.
5 societal issues
Global health
Digital societies
Mobility and infrastructures
Energy transition
Environmental transition
Key figures
8 research centers under supervision or under agreement
3 research support units
2 technology resource centers

2 research federations
The TWB, previously housed in the private premises of the Parc Technologique du Canal (Ramonville), is moving into the former INSA administration building, which has been refurbished and expanded.
Since February 1, 2020, INSA Toulouse has relied on the subsidiary INSAVALOR to manage contract research within its laboratories.
Founded in 2011, Carbios investigates the enzymatic degradation of plastics. Carbios and INSA Toulouse have signed a strategic partnership to promote scientific research on bio-based plastics, establishing the joint laboratory PoPLaB within the TBI.
Rethinking internationalization
International collaboration is a priority at INSA Toulouse. Knowledge of foreign cultures is both a personal asset for students and a necessity to tackle major economic and societal challenges.
A significant experience abroad of several months is mandatory for all students to successfully complete their engineering degree (academic stay or internship). On campus, one out of every five students is foreign.
INSA Toulouse educates engineers capable of sharing their scientific and technical knowledge and skills in an international and intercultural context, whether in France or abroad.
In 2020, due to the global health crisis, the internationalization of students had to be entirely reassessed.
Key figures

815 minimum TOEIC score (B2+ level) for engineering students
218 university partners in about 50 countries, including 32 with double degree agreements
23% foreign students
20% of engineering graduates in 2020 are international students
13% of graduates got their 1st job in a foreign country
An ECIU virtual training course was made available to 4th year students whose mobility was hindered during the first semester of the academic year. Two INSA students tackled several challenges during 12 weeks as part of a European team working on the "Smart resilient and happy communities" theme. Further discussions were held on intercultural and international training, in association with the Centre Gaston Berger.
In mid-January, the NORGINSA team welcomed a Norwegian delegation comprised of 20 career counselors from Norwegian high schools and representatives from government agencies. The strong ties fostered for more than 30 years between INSA Toulouse and Norway were strengthened during this visit. The NORGINSA program welcomed 18 new Norwegian students for the 2020-2021 academic year.
In the summer of 2020, INSA Toulouse–on behalf of the INSA Group–has been granted full membership to the ECIU University alliance (European Consortium of Innovative Universities) by the European Commission as a result of its deep commitment. Having also been selected as a recipient of the H2020 SwafS (Science with and for Society) call for proposals, the alliance has launched SMART-ER to develop research collaborations between its 12 partner universities.
In synergy with the socio-economic world
INSA Toulouse has positioned its relationship building with companies at the heart of its strategy. The Institute has forged strong historical links with companies through collaboration in training, recruitment or R&D projects carried out with its laboratories.
The involvement of companies in the training of talented engineers is key to their success. The Corporate Relations Department organizes, supports and facilitates these dynamics. To this end, it relies on the INSA Toulouse Foundation, which has become a social responsibility vehicle for its partners.
Corporate and individual sponsorships enable the development of innovative and ambitious projects for the engineering students of INSA Toulouse.
Key figures
A minimum of 36 weeks' internship
– 44 weeks on average –
20% of courses taught by industry professionals
€640,892: Amount of the apprenticeship tax raised from 431 companies
Fundraising
INSA Toulouse Foundation in 2020
€454,000
INSA Toulouse and GRDF have created the "Biogas Innovation" Chair to promote the employment of future engineers and the competitiveness of the sector.
Launch of the "Biotechnologies and Environment" Chair and the TBI-Carbios joint laboratory PoPLaB (Plastic Polymers and Biotechnologies). INSA Toulouse and Carbios have formalized a multi-year research collaboration that reflects their common ambition to contribute to a sustainable, better shared and environmentally friendly world.
With the help of the Foundation's corporate sponsors, a solidarity fund of €53,000 has been allocated to the purchase of computer equipment for students with limited digital resources. In addition, this fund has provided internship grants, psychological support for students, and more scholarships for first-year students.
A new virtual format for the business forum through the Seekube platform, allowing for direct exchanges between professionals and students at virtual showrooms and conferences.
Community-backed professional integration
Since its creation, INSA Toulouse has forged close links with companies in the fields of research and education, remaining widely open to the economic world.
The year 2020 will undoubtedly be a special one for our graduates, who have also been affected by the health crisis.
The Alumni Association launched several actions during the course of the year to help alumni and students better cope with this difficult period.
Top 5 fields of professional activity in companies
Consulting, design and engineering
Computer science and information services
Construction and public works
Automotive, aeronautical, shipbuilding and railways industries
Finance and insurance activities
Key figures
Gross salary (including bonuses)
€37,600 / year
99%
of graduates found a job less than 6 months after graduation
84%
of graduates are satisfied or very satisfied with their 1st job
Launch of OpenINSA courses for all INSA alumni at the initiative of the Corporate Relations Department and the IAT.
INSA alumni participated in the launch of two campaigns to collect springtime internship offers for 4th year students, as well as end-of-studies and first job offers for the end of the year. In total, more than 180 offers were collected.
Study and create a business
INSA Toulouse fosters its students' creativity to innovate and undertake entrepreneurial projects.
The institution wishes to stimulate the enthusiasm of INSA engineering and PhD students for entrepreneurship, from raising awareness to giving expert advice, all along the five years of study.
Key figures
17 students were granted the SNEE (National Student Entrepreneur Status) including 3 students enrolled in D2E (Student Entrepreneur Degree) and 1 student hosted at the Pepite-STARTER (Pepite ECRIN accelerator)
2 students obtained their D2E (Student Entrepreneur Degree) delivered by the Université de Toulouse
3 5th year students attended IoT Valley's Entrepreneurial Start-up Support Program (Do It Ocracy) in 2019-20; 2 new enrollees in 2020-21
The first edition of this joint effort from Mines Télecom Albi, TBS and INSA Toulouse sought to bring together students from the three schools to form mixed working teams and to develop their entrepreneurial skills.
Several projects led by INSA students were among the 11 finalists: Ilya, led by Simon Buoro (GM 2019), Qualflo, led by Fayçal Traore (5ISS), and Chill Ride, led by David Stas (GM 2019). Ilya won the €10,000 1st prize and Chill Ride received the 4th prize.
ILYA, a project led by two GM 2018 graduates, Simon Buoro and Antoine Escande, and a GB graduate, Nathan Guiraud–won 1st prize at the Battle Finale of the 6th Social Cup.
Ilya is developing a cyclic shower to minimize the environmental impact of daily routines by reducing water and energy consumption of each shower (90% and 80%, respectively).
Campus and student life
For the well-being of the whole community, INSA Toulouse is renovating its campus, where student initiatives abound.
The campus of INSA Toulouse features a "learning center" library, sports facilities, restaurants and dormitories, student association spaces, activity and event venues, and other services for the university community.
In 2020, Amicale des Élèves and INSA Toulouse have improved the daily support given to students through the introduction of workshops, video conferences and online events, seeking to reinforce the social fabric.
INSA has drawn on its social aid fund (financed by the CVEC) to provide assistance to students in financial difficulty or with limited digital resources.
Key figures
A campus of nearly 22 ha
1,636 dorm rooms
75 student clubs
Modeled after the Oxford/Cambridge rivalry that has featured a yearly rugby match between the two universities for almost 150 years, INSA Toulouse played INSA Lyon on Thursday, February 13, in the presence of former rugby internationals.
A group of 15 students from INSA Toulouse and UT3 were received in Maranello, Italy, to attend a week of training at Scuderia Ferrari – a suitable reward for their victory in the Shell Eco-Marathon, a race for low fuel consumption vehicles that brings together more than 200 teams and 1,400 students from the best universities around the world.
The team designed a system for producing provitamin A-enriched nutritional yeast, intended as a food supplement for astronauts to compensate for the loss of vitamins during long space travels.
20-year anniversary party of the Music Studies section, on February 5, 2020
The school invested in the development of a second secure bicycle storage area (24-place capacity) to support the development of active mobility and in particular the use of bicycles, whether conventional or electric. In addition, the infrastructure department installed a dual charging station for electric vehicles on campus.
La vie du campus en images
An evolving group
The INSA Group–chaired by Bertrand Raquet–comprises 7 schools in France, an international INSA in Morocco, and 6 partner schools. Each INSA is a public education and research institution that relies on a three-dimensional development approach: at the local level through its site, at the national level through the INSA Group, and at the international and European level through the ECIU University.
In a world in transition driven by increasing complexity, the INSA Group reasserts its commitment to promote an inclusive model where science, technology and humanities blend together, are better shared, and serve a less fragmented society and a healthier economy in environmentally preserved territories. The INSA Group undoubtedly faces both strategic and international challenges.
Key figures

96,078 INSA engineers all over the world
17,251 engineering students
3,078 engineering graduates
44 architects
32 landscape architect
1,250 PhD students
54 research laboratories
76 engineering departments
The Gaston Berger Institute undertook the drafting of a white paper meant to propose a renewed and purposeful Group policy in terms of inclusion and support for diversity.
The INSA Group has joined forces with The Shift Project, the carbon transition think-tank, to launch ClimatSup INSA. This initiative will lead to the development of an educational project integrating the climate-energy issue into the five-year INSA curriculum (start of the academic year 2022-2023 for 1st year students, and 2023-2024 for the other years).
In the last quarter of 2020, the INSAs Center Val de Loire, Rennes, Rouen and Strasbourg launched their foundations. This effort strengthens the INSA Group's ability to promote its model, its values and its presence throughout France.
The INSA Foundation has launched a crowdfunding platform open to the entire INSA community with the aim of giving them the means to create projects that embody the values of the INSA Group.
https://lacooperative.groupe-insa.fr/fr
The European Commission has recognized the active commitment of the INSA Group–represented by INSA Toulouse– by appointing it as one of the 12 full members of the ECIU, after one year as an associate member.
https://www.groupe-insa.fr/news/newsletter20200505/newsletter.html
University of Toulouse
The Université Fédérale de Toulouse Midi-Pyrénées is an organization that brings together 31 higher education and research institutions from the Academy of Toulouse.
Its mission is two-fold: to work with its members to promote the influence of the university as a whole and place it at the highest academic and scientific levels internationally, and to foster the hosting and life conditions of its French and foreign students and researchers.
Key figures
31 member institutions, including
23 higher education institutions,
1 university hospital, 7 research institutes
145 research laboratories in interdisciplinary fields
17,000 staff members
More than 100,000 students
32,000 graduates each year
This innovative initiative calls for a review of existing guidance actions, practices, methods and tools to ensure that they reflect the needs of high school students and the evolution of the labor market.
The transfer of the DEEL project to the Certifiable Artificial Intelligence program of ANITI seeks to lead both entities into a virtuous circle where the complementarities between an environment propitious to the acceleration of work, industrial involvement and international exposure will lead to the formalization of theoretical guarantees of learning systems for industrial applications. This partnership portends significant progress in the field of transportation and new mobility solutions.
In order to take stock of the living conditions of students, the Université Fédérale de Toulouse Midi-Pyrénées and its 23 higher education institutions conducted a large-scale survey from January 15 to February 20, 2020, in which 15,000 students expressed their concerns. The information gathered will be used to shape the forthcoming strategy to improve student life.